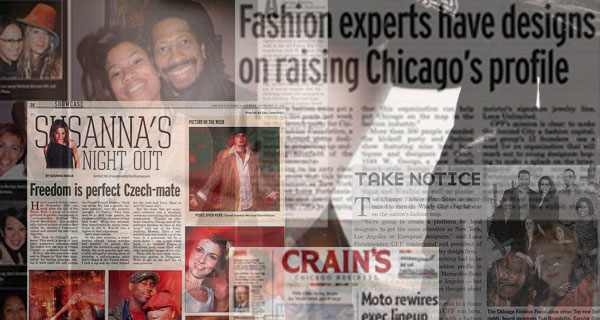 THE VELVET REVOLUTION NOVEMBER 22, 2003
Chicago Sun Times, November 22, 2003
Freedom is perfect Czech-mate
By Susanna Homan
Here's a quick history lesson: In November 1989, one week after the fall of the Berlin Wall, a group of students gathered to protest communism in Czechoslovakia. Dubbed "The Velvet Revolution," this peaceful rally started a chain of events that ended the country's Communist regime and created the new Czech Republic.
Now back to Chicago's party scene: This week, a group of local party promoters commemorated the events with the help of Pilsner Urquell, an authentic Czech beer.
In July, the five promoters were sent to Prague to "find their inspiration" by visiting museums, taking in local night life and touring the Pilsner Urquell brewery. "Each one of the five had a specific creative passion," says the project's manager, Ed Cohen. "They were sent to go find their passion, be inspired and bring elements of that back home." When they returned, they transformed an empty warehouse at 459 N. Wolcott into a replica of their experience.
Let's start outside.
At the alley entrance, a street hawker offered "cheap watches and jewelry" to people who entered the invitation-only party. Inside, the most popular spot was a table (allegedly) serving shots of absinthe, a hallucinogenic spirit that's illegal in the United States. I took a sip and my chest burned for the next half hour. (Real or not? I'll never tell.)
But the stunt that got everyone's attention was a ritualistic ceremony symbolizing the death of communism. "Tonight we celebrate America, Chicago and all the goddamn freedom we have in this room," said one of the hosts, Anthony Moseley. Then a red-painted man was carried out of the room in a procession led by a white horse -- yes, a real white horse -- to "modern" Prague, a DJ-driven party room filled with video-projected images of the city.
For more information on The Chicago Fashion Foundation (CFF) and how to become a member, please visit us at www.chicagofashionfoundation.com.